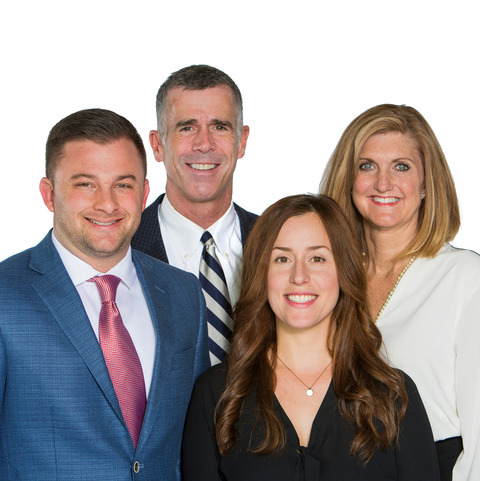 Breihan Malecek Peterson and James Team
Steve Breihan and Carolyn Malecek specialize in helping people buy and sell homes/condos in the St. Louis metro area. They are with Berkshire Hathaway Alliance out of their Clayton/Ladue office located in the Maryland Walk building at 8077 Maryland Avenue in Clayton. They joined Berkshire Hathaway Alliance (formerly Prudential Alliance, Realtors) in 2009 and in 2016 were ranked #2 in the Berkshire Hathaway Alliance Clayton/Ladue Office with a sales volume of over $26 million. Steve and Carolyn are also ranked in the top 1% of all agents in the St. Louis real estate market. They are also members of the prestigious Berkshire Hathaway HomeServices Chairman's Circle Platinum Club, Berkshire Hathaway's highest ranking, which is only awarded to the top 1% of all Berkshire Hathaway agents nationwide according to sales volume and production.

Steve and Carolyn started their real estate careers with Gundaker Better Homes & Gardens back in 1994 and 1997, respectively. Steve was the 1995 Rookie of the Year Runner-Up for Better Homes & Gardens nationwide and was awarded the Better Homes & Gardens International President's Council Award. The pair have been close friends for the past 30 years and have worked side by side in the same office since 1997, winning every award their company ever offered for production and customer service. After long careers at Gundaker Better Homes & Gardens (which became Coldwell Banker Gundaker in 2002), Steve and Carolyn decided to partner their business. They made the move to Prudential Alliance (now Berkshire Hathaway) and brought over 31+ years, at that time, of combined real estate experience to their clients while being able to offer even better service and even more availability to both buyers and sellers.