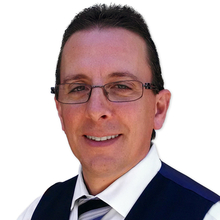 Dean A Thomas
Sales Executive
Chicago Title Albany
I began my career in the Real Estate industry 10 years ago as a Marketing Representative after playing Percussion for Broadway Musicals in NYC for 15 years.
For the last 8 years, I have been actively supporting Real Estate professionals in the Berkeley area.
I always strive to offer my clients the tools, resources and support to help them grow their business.
I enjoy the vitality and diversity of the Berkeley real estate market.
I also enjoy spending time with my two sons, playing music, running marathons and cooking food from southern Italy.