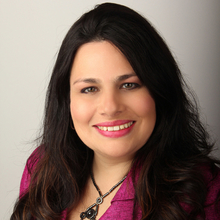 Susy Mota
Escrow Officer
Chicago Title Tulare Kings County
Susy started in the title industry in 1990 as a recorder and advanced quickly to Escrow Assistant. In 1994 she became an Escrow Officer and has earned the designation of Senior Certified Escrow Officer.

Susy's knowledge of the industry is well rounded. Having grown up in a real estate oriented family, she was introduced to escrows at an early age. As a result, processing escrows comes easily to Susy and with her bilingual ability, she has maintained a successful escrow unit for many years.

Susy's favorite part of her job is helping her customers. She loves to call the "first time" homebuyer and let them know they are HOMEOWNERS! Seeing them take pride as they take ownership is priceless!