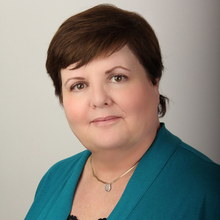 Gilda Perry
Escrow Officer
Chicago Title Tulare Kings County
Gilda has been an Escrow Officer since 1983. She started her career as an Escrow Secretary and acquired the knowledge rapidly to become an outstanding Escrow Officer.

Gilda years of experience in escrow and "attention to details" has earned her an excellent reputation in the Real Estate community. She handles residential resale, refinance and short sales. Gilda also has the ability to handle "high liability" transactions involving commercial and agricultural properties.

Call Gilda with your next real estate sale. You will experience an uncomplicated and successful closing.