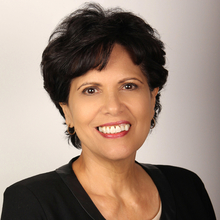 Roberta Chambers
Escrow Officer
Chicago Title Tulare Kings County
Roberta started in the title industry in 1972 and has been an Escrow Officer for 28 years.

Roberta handles all types of escrows (residential resale's, subdivision sales, exchanges, agricultural and commercial properties. Roberta is highly regarded throughout Tulare County as an expert in her field. She has a large following of long time clients who know her as a "hands on" technician who takes great pride in her work. She especially enjoys communicating and building relationships with her clients.

Kim Ramsey has been Roberta's Assistant for the past 2 years. Kim has been in escrow for 32 years and together they have a strong team and are highly organized. They strive for excellent communication, efficient transactions and a successful close of escrow.