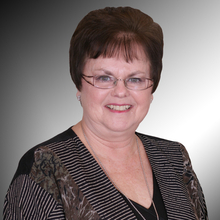 Doris Derosier
Escrow Officer, Branch Manager
Fidelity National Title Fairfield
Doris has over 45 years of title and escrow experience, all in Solano County. Her experience includes managing relocation accounts, REO sales, short sales, residential & commercial escrows, 1031 exchanges and severed improvement sales.

Doris' success can be attributed to her personal commitment and dedication to her clients, as well as, her attention to detail to bring the puzzle pieces together for a smooth closing.

In her spare time, Doris enjoys helping her husband of 44 years restore a Chipmunk airplane and working on The Sean DeRosier Memorial Scholarship at the Nut Tree Airport in Vacaville, CA...a program to help young people realize their dreams in the aeronautical industry.