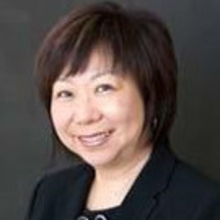 Rita Lin
Title / Escrow
Fidelity National Title San Francisco Financial District
My career started in the title industry right here in San Francisco in 1976. I initially worked on the title side but quickly moved over to escrow and became an escrow officer in 1977. I worked at another major Title Insurer in downtown San Francisco from 1979 until 2001.

I joined Fidelity National Title in 2001, handling residential and commercial transactions. Our team takes pride in helping our clients in a timely and accurate manner which includes answering their questions when they need them answered.

We have great support from our title officers and underwriters and together we are able to solve issues that arise and close the transaction on time.


When I am not working I like to do gardening, take walks with my dog Ally, and volunteer at the homeless shelter at my church.