Over thirty years ago my husband and I decided to look at an Open House in our development. The young woman showing the house so impressed me that when we left I
said to my husband, "If we ever sell our house, I want to have her as our realtor." Well the
time arrived this year when we made that decision. We looked up Pat Chadwell and she
listed and sold our house in 10 days. Her marketing skills were very impressive and her
dealings with us were sensitive and professional. She kept us updated on every step of
the transaction, making sure that we we're comfortable with what was being done. She is
not only a superb realtor, but she is also a person you would be delighted to call your friend.
I would recommend her, without hesitation, to anyone who is considering selling their home.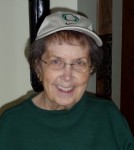 Pat Elliott
Homemaker
Jun 18, 2015
---