We have recently sold our house and bought another one with Brad's help. He was highly recommended to us and he lived up to our expectations.

A great listener.
Brad focused first on what we wanted to accomplish and then proceeded to make recommendations that we chose from. . He helped us find a house that was right for us price-wise as opposed to trying to push us over our budget, which showed us that he was more interested in the quality of his service than he was in maximizing his commission. We were able to achieve our goals because he put us first.

Great Marketing acumen.
Using multimedia to market our house was new to us but we decided to trust in Brad's expertise and attention to detail. The results exceeded our expectations, from very high open house traffic to multiple high quality offers on our house. We could not have asked for a better agent than Brad.

Having an agent that truly is there for you and literally accompanies you the entire selling/buying process makes a huge difference. In the end we felt that we just went through a life-changing process without much difficulty because Brad made it as stress-free for us as it could be.

We don't see ourselves buying or selling a house in the future without going through Brad again. We highly recommend him to anyone contemplating buying or selling a house.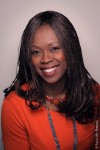 Lidwine and Francisco da Silva
Jul 31, 2015
---