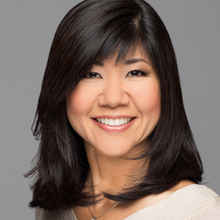 Wendy Oshiro
NMLS#391477 - Reverse Mortgage Specialist/ HI Branch Manager
Open Mortgage #2975
My parents' sudden loss of independence early in their retirement years took me by surprise. My siblings and I were unprepared. We quickly had to learn about long term care options, LTC insurance policies and various other topics like adult residential care homes, medicare and medicaid. One thing we were certain about was that long term care would be very expensive. In a panic, we sold my parents' home thinking it was the only way we could finance their care.

That was many years ago. I learned soon after selling their home that a reverse mortgage could have made my parents' desire of staying in their home a reality. This experience has contributed to my quest to educate seniors about this option. Since 2007, I've educated hundreds while helping many seniors achieve their financial goals through a reverse mortgage. I count it a blessing serve my customers and would be happy to serve you as well.

Please contact me if you'd like to explore how a reverse mortgage can help you.

Aloha!