I was so fortunate to have found Kurt Jain , ten years ago .when I moved to Stratford CT. As my Realtor, he helped me find the right house for the right price..

He was always on my side working to make my house purchase as simple and successful as possible. The best part about working with Kurt was that he was always more focused on answering my questions, giving me good advice, and finding homes that met my needs than he was on closing a deal. When making such a large decision, I wanted to work with someone that I could trust.

Throughout the past several months,after ten years, I decide to sell my house to move in a new city.Kurt has been there every step of the way. He has always answered every call or email no matter what time of day or night it was. He helped me also to find the perfect mortgage company!

His professionalism, mentorship, knowledge, honesty, and hard work ethic are much respected and appreciated. I never felt that he was just trying to sell me a house, but that he was a mentor to answer my questions and help me to make the best decision for my family.

I consider Kurt a close friend and I would highly recommend him to anyone that is selling or searching for a home!

Thanks again to Kurt Jain and for being such a pleasure to work with.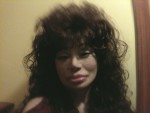 paola martinelli
Aug 12, 2017
---