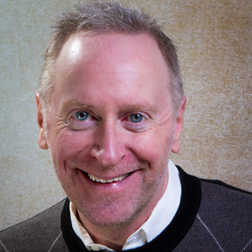 JR Poulsen
Broker/Owner
Better Properties University Place
Professionally licensed Real Estate Broker in Washington State since 2005, JR Poulsen draws from his 30 plus years of business experience including buying, selling and building residential and commercial properties as well a wide variety of businesses. In 2012, Poulsen became the owner/broker of the Better Properties University Place/Fircrest office.

Poulsen previously developed PC Professionals, Inc. (PC Pros) from a local computer sales and service business into an award-winning technology company specializing in computer systems that digitize crime scene evidence for law enforcement agencies around the world. Located in Tacoma, WA, PC Pros received the "Better Mousetrap" award presented by the News Tribune in Tacoma, WA in 1999. In addition, the company received the Marco Polo International Sales Award from the World Trade Center Tacoma in January of 2004.

Educated at Washington State University and California State University at Northridge, Poulsen has used his entrepreneurial skills since 1980 to start up, manage, expand and sell a variety of businesses. These include a full service vending operation, indoor racquet club, leasing company, software technology, and business consulting firm.

Considered tactful, articulate and diplomatic by business peers, Poulsen has held leadership positions in a variety of professional organizations including the Northwest Automatic Vending Association, the Fife Business Association and the Lakewood Chamber of Commerce. In addition, he has served on the Computer Applications Advisory Committee for Clover Park Technical College in Lakewood.

His community activities include membership in Oakbrook Golf and Country Club, BPO Elks Club #174 and the Tacoma Art Museum.