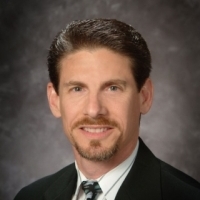 Martin Rosenblum
Sr. Mortgage Advisor, NMLS #260936
First Capital
Martin Rosenblum began originating loans in 1985. Martin provides reliable and professional service to his Realtors and their clients using his experience from underwriting and management in both wholesale and retail lending.
In addition to mortgage lending, Martin is also a financial advisor. Having been licensed through the Department of Real Estate, the Department of Insurance, and the Securities and Exchange Commission, Martin is uniquely qualified to assist you with your mortgage lending needs, and can show you how to make your mortgage more affordable.
Working with anyone, from the first-time buyer to the seasoned investor, Martin has the resources and flexibility to accommodate a variety of needs. He will take the time to find out all of your needs, answer all of your questions, explain all of your options, offer reliable information, and to help put you at ease.
Martin is the in-house lender for Coldwell Banker Residential in Ventura and Oxnard. You may reach Martin at his direct line 805-676-7794. "As a dedicated professional, I encourage you to allow me the opportunity to let me show you how I can truly make a difference."