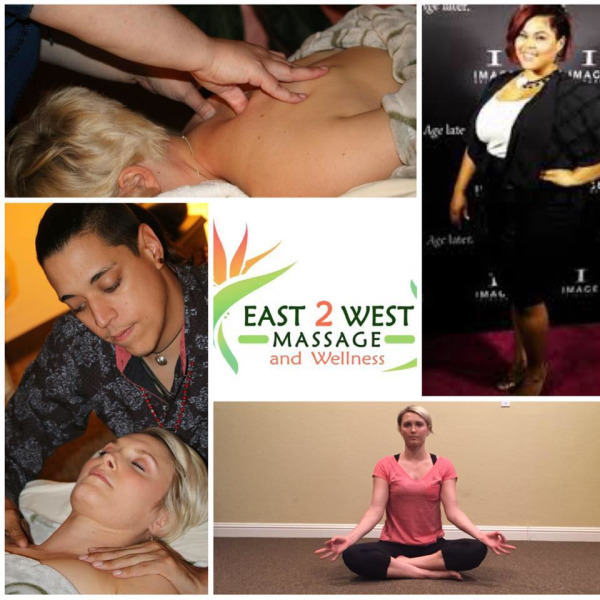 East2West Massage & Wellness - Massage, SkinCare
Massage, Skin Care and Meditation
East2West Massage & Wellness
CAMT, Esthetician
East2West is a premier Massage & Wellness spa in Fair Oaks, CA. We offer expert experience and affordability for a healthy body and mind!

At East2West, our certified practitioners focus on providing you with Real Results! We keep the health of your body and mind our top priority, utilizing the following to achieve your personal goals: Therapeutic Massage, Custom Results Facials, Meditation and More!

From a happy client: "East2West is a great alternative to the impersonal chain spas. I get personalized attention with certified massage therapists that understand the body and my particular needs. I highly recommend East2West."