Full disclosure - I'm writing this only under duress as Heejin is remarkably good at continually and persistently twisting arms.

The reason why I held off was that in my ideal world, I'd have JVM all to myself and only listing agents would realize how good they are. That way, I'd have the field wide open in the competitive East Bay as others trotted up with their pre-approvals from big name banks and overworked loan officers.

Truth is - JVM has an outstanding model and they continually work to improve it. I never have to worry about them responding to myself or a client. I can copy my client on an email to the team and receive a response back in under an hour (and I do keep track). When I promise a listing agent we will close in 17 days with them, I mean what I say. I like to look ahead and make sure we have any potential issues cleared up before submitting an offer, JVM shares this goal and we can work together to make it happen.

If you are a listing agent reading this after receiving an offer from me - just call them up directly, you won't be disappointed (and ratify my purchase agreement). If you are a buyer's agent looking for the secret to my success, these aren't the Droids you are looking for (if I could insert a Jedi hand-wave emoji here I would).

And BTW - I also do appreciate the bald-headed guy's interest in some of my favorite economists.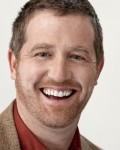 Derek Suring
Realtor Extraordinaire :)
---