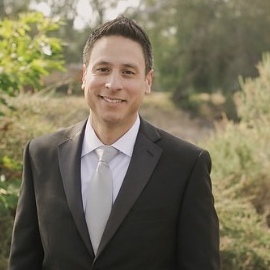 Angel Medina "Your Life Long Mortgage Advisor"
Mortgage Advisor - NMLS #916852
Angels Home Loans
I am a MORTGAGE PROFESSIONAL and I help my clients by advising them on getting approved for a HOME LOAN PURCHASE by helping them to make the right decision whether they are considering BUYING, SELLING or REFINANCING their existing mortgage balance.

If needed, I can also provide help with giving advice on FIXING CREDIT by letting them know what TO DO and what NOT TO DO so they are not hoping and wishing for a higher credit score but rather know what to do so that they see real results very quickly.

I know this will be one of the largest financial decision of my clients life, so my goal is to make sure this experience seems like a walk in the park. I am always going to go above and beyond by going that extra mile and insuring to always exceed my clients expectations. After working with me, you will know the difference from working with a banker, broker or loan officer compared to a true professional.

My main priority is my clients best interest and always focusing on their wants and needs in order to insure they are being provided the best customer service. What is important throughout the entire loan process is I am always making sure to treat my clients the same way I want to be treated by communicating anything new that comes up to insure they are in the know throughout the entire loan process.

I take a lot of pride in my services, that is why I make sure to treat my clients the same way I would be treated just as if I was helping my own family. The goal is never to close the your loan but rather provide my clients the, "WOW" factor! So if you're looking for more than just another lender, then you have come to the right place, please feel free to contact me anytime as I am always available to help someone who should need my services.

Angel Medina
"Your Life Long Mortgage Advisor".