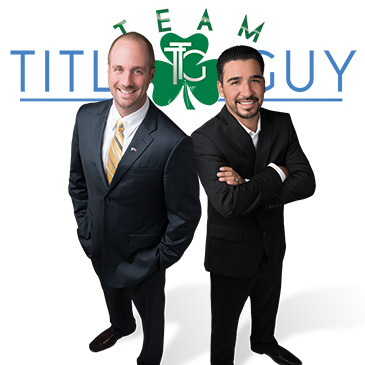 Ryan J. Orr- Sell...Buy... Specify Team Title Guy!
Vice President
Ticor Title Riverside
Ryan has been in the Title Industry since 2002 and has lived through the ups and down this industry has thrown our way. His focus has been on the community where he lives in Rancho Cucamonga, and the surrounding cities more commonly known as the "West End."

He is known to his peers as the "Title Guy," because of the branding he promoted with him flying off the page as a Title Superhero. His mantra is Sell…Buy…Refi Specify the Title Guy!

In the last 15 years Ryan has focused tremendously on separating himself from the crowd, and being different. He has done this through educating his clients, leading through professional associations, and involvement in his community. When he is not selling title insurance, you may find him, at Church, working as a Police Officer, leading professional assn, running a non-profit for our troops, or taking time with his family. (4th child due in May)

Ryan says he has seen the worst, and the best in this industry, and is extremely grateful for the opportunity and income it has provided! He is proud of his team and is proud to say he works at Ticor Title!

We believe in partnering with the best, so be it Title, Home Warranty, Escrow, NHD, Lending, Home Inspection, Termite, or any affiliated industry lean on us and we will share our dream team contacts with you! (and yes, we hold them accountable to if things happen!)

We don't know it all but we do know who to turn to in the respective fields!

Another key for us is training and education! Please know that we have monthly scheduled trainings, as well as we do one on one, small group, and in office training classes! Ask for a list of classes we can do for you and your team!