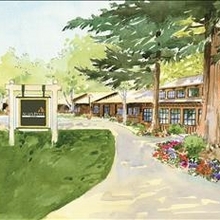 Alain Pinel Realtors Danville
APR is based on the principles of honesty, integrity and professionalism. We are known for our ability to innovate in a changing marketplace without compromising who we are.

Celebrating over 20 years of excellence in Bay Area real estate, our market tenure gives our clients a marked advantage when buying or selling a property.

We distinguish ourselves by doing everything to a higher standard, because at Alain Pinel Realtors we are different — and we wouldn't have it any other way.