Lisa Foster is the best and loyalty person I ever worked with. Let Me Explain A Little If You Want to get the job done she will get it done, that's why I came back to her when I was looking for a new home and the builders agent asked me do you have a lender. First thing that came to my mind was Lisa Foster because no matter what that first time I ever worked with her 2 year's ago she treated me like family that's how I felt very comfortable no pressure etc...
I also recommend my brother jason betiong which also bought his new home with the help of Lisa Foster.
Lisa Foster keep up the awesome work and your big smile .because I will see you again.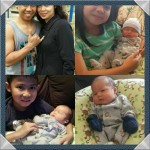 Jaemar Betiong
Chef
Oct 3, 2017
---