Lisa Foster is the stellar representation of beyond expectations of excellent professional customer service in preparation for buying your own. Purchasing your first home is one of the most important investments in your lifetime. Being a senior and recent resident of Las Vegas and so many mortgage companies available, I had the good fortune of being referred to Lisa Foster, through my realtor. I inquired about the home on Thursday and the next day, I was pre-approved.

Lisa took my application over the phone to prequalify me and within 2 hours she called me back with the good news.

From the start of financing to closing title , only 5 weeks later, Lisa was constantly available answering all my questions and concerns regarding the steps to reach financing to close and receive title, enabling me to become a 1st time homeowner. Lisa's staff lead by her expertise as the Regiinal Mortgage Lender is exceptional as well. Their pleasant promptness to stay in communication. with me lessen my anxiety in this process of being finance for my home.

I have plans to purchase additional properties in the near future and I will be exclusive to Ameritfrist Financial Inc. for my financial needs in purchasing properties due to the integrity of Lisa Foster and her dynamic staff as she is a true professional leader and her dedication and professional commitment to make the process of purchasing your home is awesome. Lisa 's personal intergrity has overflowed into her professional career as a mortgage lender is apparent and her 'inspiration is also evident in the quality of her staff under her leadership.

I recommend Lisa Foster for all your mortgage financing.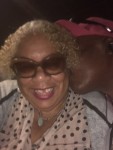 Allyson Renee
Home owner retired surveyor/public info officer department of transportation California
Oct 13, 2018
---