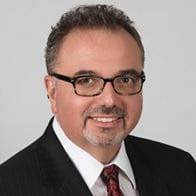 Matt DiDomenico Jr.
VP & Sales Leader
Berkshire Hathaway HomeServices Fox & Roach, Realtors
Pennsylvania Associate Broker
Real Estate has been my life for nearly forty years. This business requires an uncommon commitment. In any and all sales and marketing careers, the basics never change.

My goal is to coach each Realtors how to build relationships and trust so that when our clients think of real estate, there is only one person they think of, YOU.

You can be that person to your valued clients. Throughout my career with my own family real estate company, I learned the value of taking care of the people and how it relates specifically to how successful my business was or was not.

Your success depends upon the organizations you associate with and the leadership they provide. I have studied leadership and observed the very best here at Fox & Roach Realtors.

I have worked in the real estate industry since the late 70's. Starting in sales and moving on to management. It has been an amazingly rewarding career so far. But the best is yet to come. When you join me and build your own successful business with my help. I will have the greatest sense of satisfaction.

I win only once the people who entrust their career to me have reached the goal line. How far is that? As far as the individual decides.