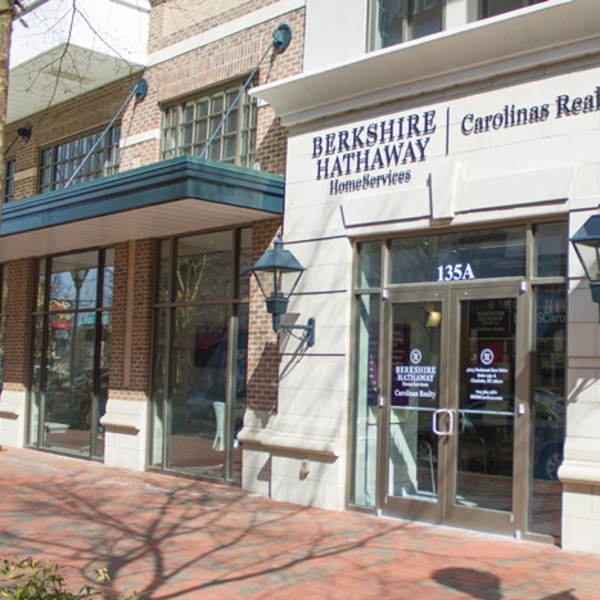 Berkshire Hathaway HomeServices Carolinas Realty - Charlotte - SouthPark
Located at 6801 Morrison Boulevard, Suite 100, our Charlotte SouthPark office is here to help you find South Charlotte real estate. If you're thinking about moving to Charlotte, you're making a great choice. If you're in need of title insurance, mortgage info or need a trusted local moving company, we are here to help!

Some fun facts about our office and the SouthPark area:

We have been in the SouthPark for over 15 years and have been at our current location since 2011.

We have several great colleges in the area, including Queens University of Charlotte and UNCC.

You can catch us spending our lunch hours at Village Tavern (locally owned since 1989), Brio's, or Del Frisco's, which has a special underground wine cellar and is a popular spot for entertaining out-of-town business guests.

A little-known fact about the SouthPark area is that the property near Park Road & Woodlawn down to and including South Park was all dairy farms at one time and owned by three families - the Morrison's, the Graham's, and the Kirkpatrick's.

One thing everyone in our area knows about is how to get around South Charlotte without ever traveling on Fairview - we leave that for visitors and transplants.

One of our favorite things about SouthPark is the endless events and activities that are available, from outdoor concerts at Symphony Park to cooking classes at local restaurants to the South End Gallery Crawl... there is always something fun to do.

There are over 30 team members in our office - local experts ready to help you buy or sell your next home.