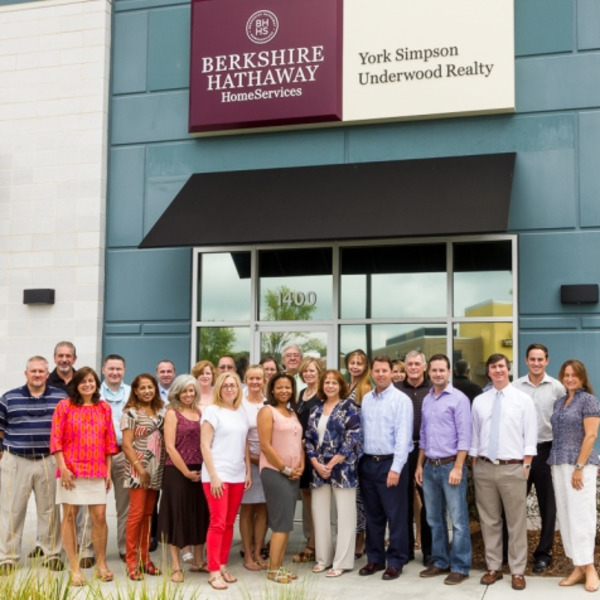 Berkshire Hathaway HomeServices York Simpson Underwood Realty - Cary/Morrisville
The Cary/Morrisville Berkshire Hathaway HomeServices York Simpson Underwood Realty team has been serving the Wake County area for years. Our team of experts offers a full range of real estate services, from buying and selling to mortgage services.

Some fun facts about our office and the Cary/Morrisville area:

Our office, which is formerly York Simpson Underwood Realty, has been doing business in the Cary area since 1985. We moved to our current location Morrisville in 2013.

We are surrounded by some of the best colleges in the state including, North Carolina State University, UNC-Chapel Hill, and Duke University.

"An Cuisines" in Cary is a neighborhood favorite! You can typically find someone from our office enjoying one of An Cuisines' culinary delights during lunch.

One thing everyone in the Morrisville neighborhood can agree on is the wonderful reputation of our area schools, the best schools in North Carolina if you ask us.

Two of the best things about living and working in the Morrisville area are the number of appetizing new restaurants and fashionable stores, which give us plenty of places to spend our free time. Who doesn't love eating and shopping?!

Our office has over 50 team members - local real estate experts here to serve you.