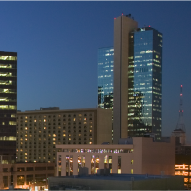 Chicago Title Agency Maricopa
Fortune 500 credentials with local, helpful service. 160 years of stability. Need we say more?

Chicago Title is a brand that is recognized and respected. But what our brand and logo do not reflect is the personality and core values of our people. Our managers, assistants, customer service, title examiners all have a say in how we run our business. They have the ability to be entrepreneurial in their approach to our clients and business. What that means for you is specialized service and the sense of ownership that supports your goals. What that means is performance. Closing your escrow on time!