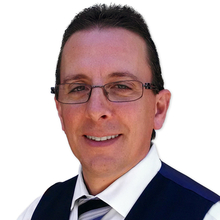 Dean A Thomas
Sr. Sales Executive
Chicago Title Albany
I began my career in Real Estate 15 years ago as a Marketing Representative after playing Percussion for Broadway Musicals in NYC for 15 years.
For the last 13 years, I have been actively supporting Real Estate professionals in the Berkeley area.
I always strive to offer my clients the tools, resources and support to help them grow their business and continue to enjoy the vitality and diversity of the East Bay Real Estate market.
When I am not wearing a Tie, I am either with my two sons, playing music, running marathons or cooking food from southern Italy.