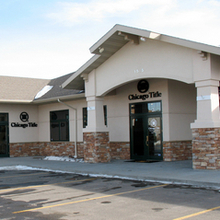 Chicago Title Billings Montana
Chicago Title provides title insurance, escrow/closing services and related real estate services to homeowners and real estate professionals. For assistance with your real estate transaction or for more information contact one of our staff by email us or call our local office.

Remember to request Chicago Title for your next transaction.