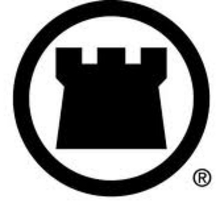 Chicago Title Division II & III Marketing Department
Marketing is about communicating the value of a product, service or brand to customers or consumers for the purpose of promoting or selling that product, service, or brand. The oldest – and perhaps simplest and most natural form of marketing – is 'word of mouth' (WOM) marketing, in which consumers convey their experiences of a product, service or brand in their day-to-day communications with others. These communications can of course be either positive or negative. In recent times, the internet has provided a platform for mass, electronic WOM marketing (e-WOM), with consumers actively engaged in review, rating on goods and services.

Our mission is to increase brand awareness and sales and therefore the profits of the company.

Our marketing strategy includes the coordination of the three elements called the 3 P's of marketing (supposingly the 4 P's, I have removed the Price strategy as all pricing is determined and must be filed accordingly, Marketing has little influence to this part of the equation):

1. identification, selection and development of a product,

2. selection of a distribution channel to reach the customer's place, and

3. development and implementation of a promotional strategy.

Marketing is based on thinking about the business in terms of customer needs and their satisfaction. Marketing differs from selling because (in the words of Harvard Business School's retired professor of marketing Theodore C. Levitt) "Selling concerns itself with the tricks and techniques of getting people to exchange their cash for your product. It is not concerned with the values that the exchange is all about. And it does not, as marketing invariable does, view the entire business process as consisting of a tightly integrated effort to discover, create, arouse and satisfy customer needs." In other words, marketing has less to do with getting customers to pay for your product as it does developing a demand for that product and fulfilling the customer's needs.