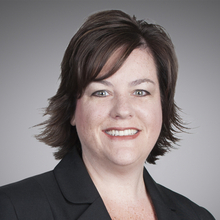 Tiffany Johnson
Branch Manager, Escrow Officer, LPO
Chicago Title Vancouver
As an Escrow Officer, LPO, I enjoy challenging transactions and always aim to exceed the level of service my clients have come to expect. In my 12
years of experience as a closer, I have closed everything from new construction and residential to mobile homes and commercial. Over the last several years, I have closed hundreds of successful short sales transactions. I strive to make sure every transaction has a smooth escrow process and a
successful close. Our downtown branch is dedicated to providing outstanding service which will exceed your expectations. From our exceptional customer service department to our knowledgeable sales team; you will see what a difference experience can make.