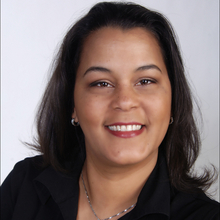 Stephanie Kelley
Escrow Officer
Chicago Title Walnut Creek
I was raised as a military child in Junction City, Kansas and grew up in Hephzibah, Georgia.
I started my escrow career in 1990 as an escrow assistant in Montclair, and became an Escrow Officer in 1999. I am proficient in handling Resale, Refinance, REO and For Sale By Owner transactions. One of my many strengths is being able to close some of the most complicated deals from wrap around Deeds of Trust, to Assignment transactions. I am known for my ability to quickly resolve issues that arise in any transaction.

I look forward to handling your next Escrow!