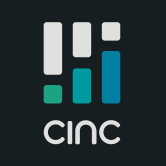 CINC
In 2011, CINC was founded on the encouragement of some of the nation's top brokers and mega-team leaders in order to address a gaping hole in real estate technology. In a few short years and several thousand clients later, CINC has become the fastest growing real estate technology platform in the industry to date.

Built on a solid foundation of strong core values, CINC has built a team of dedicated, talented and passionate individuals that are 100% bought into the mission of providing real estate agents more closings, more efficiently with the best support and technology in an all-in-one conversion engine.

It is our goal to build a platform that can efficiently and effectively run any size real estate company: from marketing to lead generation, contract to closing. We listen to what our clients want and need. We care about their feedback, their production, and their success. We are here to help ensure their real estate goals become a reality.

CINC is not just a company serving its clients. CINC is a close-knit family built on the premise of constant innovation and impeccable service. If you would like to learn about joining our team, or experience our all-in-one conversion engine, please don't hesitate to reach out.