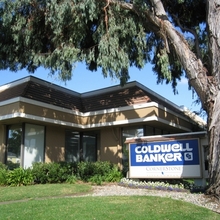 Coldwell Banker Cupertino
Located in the heart of Silicon Valley, the Cupertino office is affiliated with a dynamic, diverse, internet-savvy group of Independent Sales Associates. This office offers the highest quality standards of service, professionalism and results with the utmost integrity at the heart of its business. Through thorough knowledge of local properties, involvement in the community, and careful attention to detail, Coldwell Banker's goal is to simplify the process of buying or selling a home and help clients make the best possible decision... every step of the way.


The Cupertino office is affiliated with more than 120 of the area's most talented and successful Independent Sales Associates in the Silicon Valley. Last year alone, the Cupertino office represented more than 700 buyers and sellers and sold more than $430 million in area homes. Coldwell Banker Cupertino offers a convenient location, advanced marketing tools, powerful networking and extensive resources that support the Independent Sales Associates and bring you the highest level of expertise in the industry.

"Local Traditions, Global Connections" is more than just a slogan, Coldwell Banker speaks your language in every sense of the word...and being Number One in market share in every region makes it that much easier to satisfy our mutual goals.