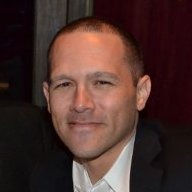 Garrett Perry
Certified Senior Escrow Officer
Fidelity National Title San Diego
I am an aggressive San Diego escrow officer with 16 years experience assisting real estate professionals become more productive, more profitable, and grow their business by freeing them up to do what they do best, and that's finding sellers who want to list their home and buyers who want to buy another home. The impact of the service I provide is time savings. I will save you time.

Today's real estate market is littered with challenges; low housing inventory, tight mortgage credit, and the fact that San Diego is one of the least affordable housing markets in the nation, yet some real estate professionals manage to do a better job at meeting these challenges than others.

My objective is to provide the real estate professional with a method of gaining a competitive edge in today's challenging market. That edge is the time saving escrow service I provide that will make you more productive, profitable, and grow your business. Gaining edges, large or small, is how you can make sure your real estate business is one of those few in the industry that is doing a better job.