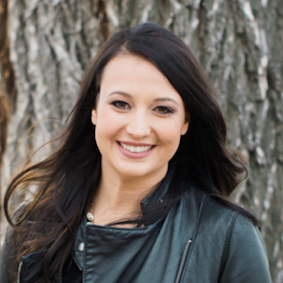 Chelsea J. Smith
Marketing Specialist
Fidelity National Title Colorado
Fidelity National Title Colorado is proud to have Chelsea Smith is a Marketing Specialist with Fidelity National Title company. Fun, easy to work with, and efficient, Chelsea loves this career for its endless opportunities. Her experience includes four years in Wedding Planning and Event Management and three years in Human Resources and Recruiting. Chelsea likes to bring a fresh perspective to the industry by using her wide variety of experiences to bring a multitude of skills to clients.

Chelsea's motto is, "If you love what you do, it's never work", and, "To always keep in mind that we have to continue to evolve and change with the times". Chelsea attended the University of Northern Colorado with an emphasis in Marketing, along with European Business School for Marketing and International Business in Paris, France. Chelsea has been published many times for wedding designs in print and blogs, along with winning second place for a State Farm Ad Campaign.

Chelsea is from Highlands Ranch in Denver, CO and enjoys camping and exploring this beautiful state. She has a Shih-Tzu who loves to play toss, cuddle, and go on car rides. When Chelsea isn't working, she is most likely enjoying running other people's weddings. Chelsea's goal at Fidelity is to build a network so big someone knows Beyoncé.