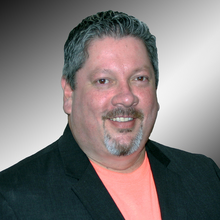 Bill Crosson
Sales Executive
Fidelity National Title Greater NorCal
Bill Crosson began his title career in 2003 and is now a Sales Executive for Fidelity National Title in Solano County. He brings fresh experiences and diverse knowledge from recently traveling the country as a consultant to multiple title companies in varying market conditions.

Bill is a person driven by the opportunity to elevate his clients to their own personal level of greatness to reach their professional goals. He insists on helping his clients "build" their business not just "obtain" their business. He believes the key to his clients' success is dependent on his ability to listen to their needs and provide value as defined by his clients.

Bill is inspired by his wife Shannon and their 5 children; Courtney, Jesse, Kyle, Jaden and Ashtyn.