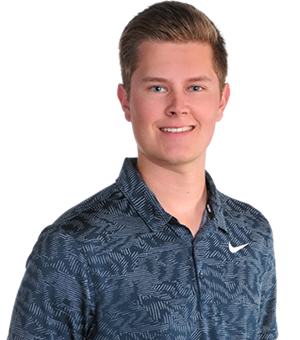 Braxton Archer
Escrow Officer
Fidelity National Title & Escrow Idaho
Braxton Archer strives to be positive and hard-working in every aspect of life. Having worked for the company since 2021, Braxton has focused on honing his skills and establishing strong relationships with his colleagues and clients. He exudes confidence and is always eager to lend a helping hand, making him a beloved member of the Fidelity National Title team.

Braxton is a seasoned professional in his field and is deeply committed to understanding every aspect of the business and is driven by a desire to improve constantly. His attention to detail and unwavering commitment to excellence have earned him a reputation as a reliable and efficient escrow officer.

Braxton's passion for the industry is matched only by his desire to be the best. He sets high standards for himself and is constantly pushing himself to surpass them. He finds great satisfaction in helping clients achieve their goals and understands that a successful transaction means much more than just a paycheck.

Braxton enjoys playing golf, hiking, skiing, and spending time with loved ones outside of work. He approaches his personal life with the same positive attitude and dedication that he brings to his work, always striving to improve himself and make a positive impact on the world.

Looking to the future, Braxton is excited about the opportunities that lie ahead. He knows that the title and escrow industry is always evolving, and he is eager to continue learning and growing with it. With his upbeat attitude and unwavering commitment to excellence, there's no doubt that Braxton will continue to make a name for himself at Fidelity National Title for years to come.