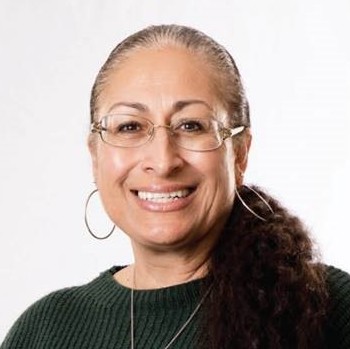 Terri Peterson
Escrow Officer
Fidelity National Title Las Vegas
My name is Terri Ann Peterson and I have been in the Escrow Industry for 34 years. 29 in Las Vegas, and the other 5 in Southern California. I currently am a Senior Escrow Officer/AVP at Fidelity National Title. I have been with Fidelity for a total of 21 years, and I am the Team Leader for the St. Rose location of Fidelity as well. I can handle every type of transaction that you may need, including but not limited to: Residential Resale, Refinances, Short Sales, Seller Carry Backs, Mobile Homes, Contract for Sale, Lease Options, etc.

I have lived in Las Vegas for 29 years. I was born in San Diego, Ca., but grew up in South Lake Tahoe, Ca. I am married to my wonderful husband Shane, have two beautiful children, and one amazing grandson. I love the outdoors, spending time with my family and loved ones, and always finding time to travel.

After graduating High School, I left Lake Tahoe to attend Dick Grove School of Music in Southern California, and pursue a singing career. After working in the music industry for years, I decided to get a part time job in Escrow, and that was all she wrote. I fell in love with the chaos and craziness of the industry and realized that I had found a new career path for myself. 34 years later, and I'm still here.

I love the Escrow Business and all that it entails, and I absolutely LOVE working with new clients and customers, and helping them to get into a new home or to guide them along the process for a successful closing.

That is just a little bit about myself personally, and please know that I would love the opportunity to earn your business, and show you that I am here to provide the BEST Customer Service for all, and that I truly care about each and every client that comes through my doors.