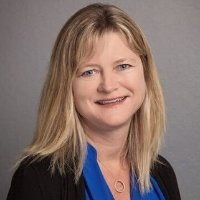 Karen Owczarczak
Escrow Officer
Fidelity National Title Los Gatos
Notary
After graduating from SUNY Polytechnic Institute with B.S. in Business, Karen moved to the San Francisco Bay Area from Upstate New York. Shortly after that she began her career in the title and escrow industry as a transaction coordinator – quickly rising through the ranks to escrow officer.
Priding herself on world-class customer service, Karen has over twenty (20) successful, uninterrupted years handling residential sales, refinances, exchanges, probates and short sale transactions.
In her free time, Karen enjoys spending time with her husband Jeff and two children, Nicole and Lucas.