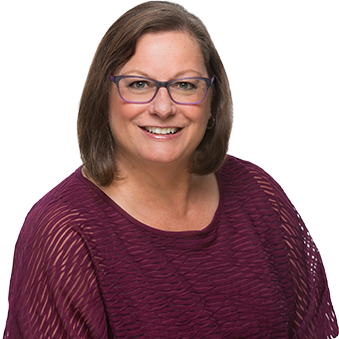 Nancy Marker
Escrow Officer
Fidelity National Title Portland
Creating a client experience based on her previous career in marketing, Nancy Marker uses a "retail backdrop" as a cornerstone for her escrow practice. She finds challenges and creating solutions to be an exciting part of what drives her to make any situation into a positive for industry partners and clients. Never afraid of difficult tasks, she strives to constantly learn new processes which make her practice more efficient.

Having been in escrow since 1994, she left the profession to manage several high-end retail operations in California. Supervising a staff of 100, she trained employees in the art of customer service and visual displays using her education background in merchandising. Her skill to over-deliver with a consistent smile has been a hallmark in creating long-term relationships with all parties in the transaction.

Originally from San Diego, she has also resided in Idaho. Focusing on her two daughters in college, she enjoys cooking, finding old community fund raising type cookbooks, and is in search of the best taco in the area.