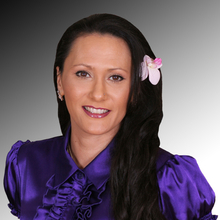 Nani Treat
Escrow Officer
Fidelity National Title Solano County
Aloha! I've had the privilege of being part of the Real Estate industry for the last 23 years. I'm eager, hardworking and passionate about my role in making people's dreams become a reality. Nothing gives me greater pleasure than announcing, "Release the keys, we're on record"!

I am well versed in all aspects of Residential Real Estate transactions. Having teamwork, diligence, compassion, knowledge and a proactive spirit, brings about many successful closings each month.

I miss my ohana in Hawaii, but I am very thankful for my many blessings…my husband and 4 children are my heart. I love anything Hawaiian; hula dancing and music soothes my soul.