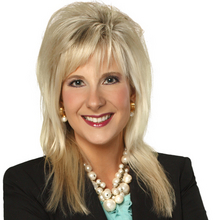 Carol Kreuger
Sales Executive, Fidelity National Title
Fidelity National Title Tacoma
I am Passionate about helping people! I have been in the Sales and Customer Service Industry for over 34 years. My 14 years at Nordstrom have raised my "Customer Service" to another level...especially when your Manager was Mr. Pete Nordstrom.
I have been in the Real Estate Industry since 2002 and have worked with 1000's of experienced knowledgeable people.
I am an Account Executive for Fidelity National Title, a Fortune 500 Company. I am proud to say that I am a member of "Women's Council of Realtors" Tacoma/Pierce County. I was voted and received "Affiliate of the Year" by my peers. My follow through and dedication is proven through my client satisfaction, new cliental and past loyal clients. My goal is to communicate wisdom to my Real Estate Agents and Lenders. I know I can help you grow and improve your business. We have many tools at Fidelity National Title that will save you time, money and increase your relationships. If you are interested please give me a call, text or email. I am here to help grow your business and I look forward to working with you!