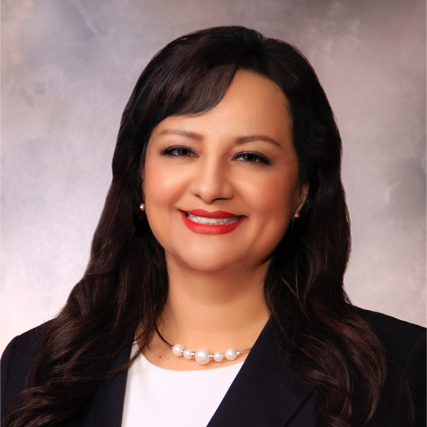 Elizabeth Castillo
Sales Executive
Fidelity National Title Gateway
Elizabeth Castillo is a Senior Sales Executive for Fidelity National Title in the Bay Area. Fidelity is a Fortune 200 Company*. Elizabeth launched her Real Estate career in the Title Insurance Space in the year 2000. That eventually led to a five year endeavor as a Home Mortgage Banker at Wells Fargo and Chase Bank. Soon afterward, her expanding expertise in the home buying and selling process led her back to her passion as a Business Consultant for real estate professionals in Santa Clara County. Today her clientele personally believes in her expertise that she provides, how she provides it and the enormous benefits they receive from it.
She is also active in various organizations non-profit and otherwise. Currently a member of SCCAOR, FAREPA, NAHREP, NHORA, VNARP and YPN.


On a personal note, she just celebrated her 25th wedding anniversary to her husband Luis and is a proud mother of three sons.