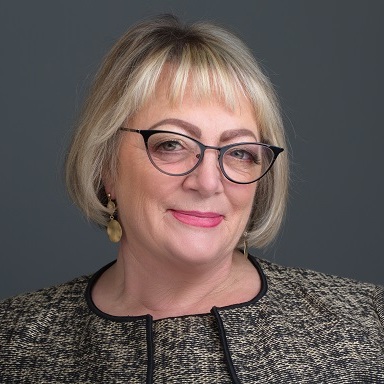 Vanessa Saunders MBA MIMC CIPS PSA FIREC
Broker/CEO
Global Property Systems
NYS Licensed RE Broker/Owner # 10491202606
A career in global marketing has taken me from my beloved homeland Wales, across the world. Catapulted from a junior management position at BA, an MBA, and into the world of fiber optics, which ultimately led me to the USA in '94, and a Masters in International Mass Communications (MIMC) at Northwestern. Then staying this side of the "pond, " into the world of media, local radio, and then TV as producer/presenter. Then returning to global marketing as SVP Marketing & Operations at the Fortune 500 George P.Johnson Group, where they sponsored my board position of the World Trade Centers Association in NYC. After the devastating life-changing events of 9/11, the entire trajectory of my career changed, and I morphed into real estate Jan 2002 and never looked back.

In 2012 I founded the first cloud brokerage on the east coast, Global Property Systems (GPS). Determined to disrupt the norms of traditional real estate by embracing technology, developing marketing and support teams to provide systems to our local & global "boots on the ground" Realtors, and superior services to all of our clients.

GPS is thriving by doing real estate differently. We are now operating on 3 continents. Our corporate relocation division works directly with executives by removing 3rd party costs and middlemen. Our boutique residential brokerage excels due to extraordinary teamwork, providing a team of marketing, real estate, and technology professionals fully focused on our clients' needs.

As an Industry Influencer and Blockchain Advisor, I consult to Consortia.realestate as a Board Member and SolidBlock.co as Advisory Board Member providing fractional ownership by tokenization and optimized relationships made possible via blockchain technology. As a professional speaker and trainer, I discuss developments in global marketing, communications, blockchain, crypto assets, and international escrow.