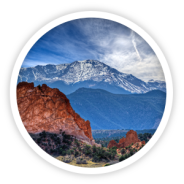 Heritage Title Colorado
Heritage Title Company began serving the real estate industry in Colorado over 40 years ago. We are a premier provider of Real Estate transaction services for both the Residential and Commercial markets. Our services include such things as: title insurance, settlement, foreclosure guarantees, oil and gas records, construction loan disbursement, ownership and encumbrance reports, as well as the coordination of closing services for any commercial or residential property in the United States.

Our staff is at the top of industry with an average tenure of 13 years and are held to very high ethical standards. We carry Error's & Omission's Insurance (E&O), Crime/Fidelity bond in the amount of $15 million (USD), covering employee theft, fraud, cyber fraud, etc. and we require all outside Notary Services be approved and carry a minimum, E&O Insurance of $100,000 (USD).