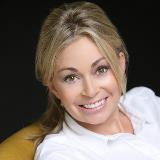 Tami Hanson
Senior Loan Officer
Homebridge Vancouver West
NMLS: 110487

With all the changes in the lending industry, there's one thing hasn't changed... People want to be taken care of and expect great service. THAT is my calling card.

Buying a home is the single largest purchase most of us will make in our lives. The process should be both easy and fun.

With nearly a dozen years experience, it's safe to say "I've seen it all." That means I know what to look out for, how to avoid the mistakes and what it takes to ensure the process is simple... not strenuous.

My clients are very important to me, and I take the opportunity to work for them very seriously. When it's late at night, I answer their call. If it's a holiday, I'm there for them. The people I work with all say the same thing, having someone in "their corner" who is "watching out for them" is the difference. A financial game changer.

Whether buying your first, refinancing your current or moving into that dream property, I'd love to talk to you about making your transaction one-in-a-million!