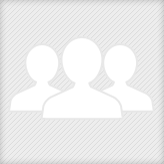 HomeLife Frontier Realty Inc., Brokerage*
HomeLife Frontier Realty is the brokerage of choice, with experienced Realtors, for sellers who want the maximum price for their property with minimal inconvenience and in the minimum amount of time possible. Our Realtors will present your property as tastefully as possible and provide advice, borne from experience, on preparing your home to make the optimal first impression.

Our attractive and eye-catching marketing strategies make best use of traditional print and digital media to ensure your property comes before suitable and serious buyers. We will manage the Signage, Open Houses, negotiations and paper-work.