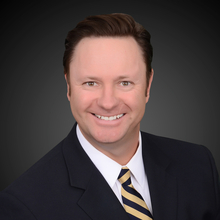 Robert Mangini
VP/Commercial Sales
Lawyers National Commercial Services
Rob Mangini is an Arizona native who has spent his professional life making connections and networking with people all over the country before coming to Fidelity. Mr. Mangini established his business career throughout the Southwest in the medical device world. He both founded and operated outpatient MRI centers in Phoenix, Tempe, Tucson, and even as far as Chicago, Illinois.

In these roles, Mr. Mangini came to value personal connections and the betterment of coworkers and associates above any other aspect of his work. Mr. Mangini's personal motto, "Create win-win situations" perfectly captures his drive to build meaningful and beneficial relationships.

When not working with others professionally, Mr. Mangini is passionate about his family, friends, sports and even
playing some golf.