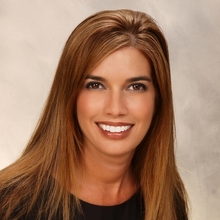 Lisa Favorite
Sales Executive
Lawyers Title Riverside
I'm in business to grow your business!

I'm a veteran within the Title Insurance industry. In today's challenging economic times, my clients continue to be successful because I truly understand the opportunity this market presents daily.

I bring value by providing my clients with "one on one" meetings, group/office trainings, holding "accountability" sessions with partners/teams and by keeping up with today's technology. My goal is to pinpoint & find strategies that are specific to the business needs of my clients. I love what I do and enjoy helping my Real Estate Partners grow their business!!

B.A., Bachelors in Business Administration w/ emphasis in Public Relations.

A.A., Associates Degree w/ Minor in Business.