Nicole helped me purchase a home in Roseville California, and to me she is the ultimate, perfect realtor. Nicole is an expert in the Roseville market and strategically stays on top of real estate trends including location, pricing, valuation, visual trends, and just about every aspect of home buying one can imagine. I learned that she regularly (weekly or monthly) attends classes in things outside of her expertise in order to be a an asset to her home buyers.

During the purchase of my home, we viewed many properties. Nicole's goal was to help me find the perfect home that would fit my needs. She even sometimes remembered my goals better than I did and reminded me of important aspects of each home while we were viewing them! She also advised me when she felt that the home would not be right for my needs. Together we nailed down the perfect home. In the end I was able to get our home at a price I could live with.

What I love about Nicole is that she plays the long game. She always has a sparkle in her eye and a spring in her step and HER only goal is to help me meet my goals. Nicole shared with me that by doing the right thing for her clients everyone wins.

She played an important role during a phase of the purchase where there was some negotiation, serving as a perfect sounding board. I would recommend Nicole to anyone looking to purchase a home. Home shopping with her is both fun and educational. I will definitely work with Nicole again!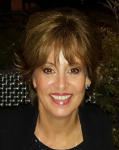 Mary Okocha
Oct 11, 2021
---