I have only the highest praise for John V. Pinto.

John was our realtor when we bought our home in Los Gatos and then Sold it over 10 years later.

In this business, trust is essential. We always felt that John gave us the straight story about value, made excellent recommendations, and was able to fully negotiate the sales on our behalf. He explained what would happen every step of the way and provided updates and information that more than met our needs.

Despite having only two business transactions with John over the past 20 years, John has established a very strong friendship with me and my family. I can't say enough about John's sincerity, empathy, and heart. When dealing with life's challenges (divorce, death of a parent), John was there with kind and comforting words and actions. I highly value the person that John is, not simply his Real Estate Prowess.

In business, I value John's efforts to educate by bringing the experts in the field together to provide a wholistic view of real estate investments to customers and the public (including financing, RE law, etc in addition to his expertise in the physical RE Process). I also value that John has been a leader in using technology by example having adopted tablet, wireless, and paperless (as much as possible) transactions to speed up the RE process and keep all involved in the transaction completely informed.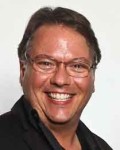 Dave Cavanaugh
Customer and Friend
Nov 25, 2014
---