I could write for hours on how great of an agent Shirley is but I think facts speak even louder: We have used Shirley for 13 years, bought multiple homes/properties and would never, ever contemplate using ANYONE else.

It will be a sad day indeed when/if she retires or we have to move far outside of her area.

She is more than an Agent, she is family.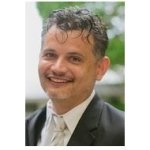 Christopher Cox
Architect at a High Tech firm in Folsom
Aug 26, 2015
---